One of the most intriguing and controversial areas of ponerology is research involving children with psychopathic traits. The questions regarding nature vs. nurture are particularly numerous and potentially disturbing in these cases. And yet answering them might also offer the opportunity for developing more effective strategies to help these children, their families and those around them both while they are children and as they grow up.
Several researchers, such as Adrian Raine, have done work studying the brains and neurological responses of children who exhibit traits often found in psychopaths and today we look at another such researcher. See the rest of this entry…
Topics: Personal Profiles, Research | No Comments »
Our last post was about an episode of the documentary series National Geographic Explorer called "Born to Rage," which focused on a topic very germane to ponerology, namely "the Warrior Gene," a genetic variant that predisposes many men to aggression and violence.
Little did I know that, in the course of researching for that post, I would come across an episode of Explorer seemingly even more precisely relevant to ponerology than that. But that is just what happened.
Ponerology is defined as "the science of evil." And, to my surprise, I came across a 2008 episode of Explorer actually entitled "Science of Evil."
Just as in "Born to Rage," the main framework for this episode's exploration is established by the narrator early on. This time the guiding quote is this:
"Evil. It is blamed for cruelty beyond our mind's comprehension. Is it a dark force outside of us that we are all vulnerable to, that we must work to resist? Is it inside of us, a stain on the soul, a dysfunction of the brain? Or just a word used to distance ourselves from inherently human behavior?" See the rest of this entry…
Topics: Television Shows | No Comments »

National Geographic Explorer is the longest-running documentary series in cable television history. In its nearly 30 years on the air, it has covered a wide range of fascinating topics and been nominated for and won many awards due to the high quality of its content and production.
I recently learned about an episode of Explorer dedicated to the topic of "the Warrior Gene."
The episode is entitled "Born to Rage."
It opens with a question that lies right at the heart of ponerology:
"Are some people born to be violent?"
In its very next lines it answers the question:
"An extraordinary discovery suggests they are. A single gene has been directly associated with violent behavior."
Topics: Television Shows | No Comments »

In our in-depth piece about James Fallon's life and work, we discussed warrior genes – genes which, when represented in certain variants, are associated with violence – as well as the version of the Monoamine Oxidase A (MAOA) gene which, because it was the first such gene discovered, is frequently referred to as "the Warrior Gene." It seems the warrior gene idea is gaining some traction in public discussion.
One reason for this traction is the National Geographic channel's documentary "Born to Rage," which features musician Henry Rollins and focuses on this topic.
I recently came across another related resource regarding warrior genes. See the rest of this entry…
Topics: Websites | No Comments »
The release of the new book The Anatomy of Violence: The Biological Roots of Crime by University of Pennsylvania neurocriminologist Adrian Raine has sparked a wave of media coverage of issues at the heart of ponerology.
Our last post focused on Raine's essay "The Criminal Mind," featured in the April 27, 2013 Wall Street Journal, in which he discussed how advances in our understanding of the genetic, neurological and environmental bases of violence are influencing our view of and approach to crime.
Now another large media outlet, CNN, has run not one, but two segments featuring Raine's work. See the rest of this entry…
Topics: Books, Crime, Television News | 1 Comment »
A couple of months ago, we shared a story about a pilot episode for a CBS television show based on the work of a very intriguing professor who works on issues at the heart of ponerology. That person is Adrian Raine, professor of criminology, psychiatry and psychology at the University of Pennsylvania.
Today's Wall Street Journal features a sizeable piece by Raine as its "Saturday Essay."
The title of the essay is "The Criminal Mind" and underneath the title it says "Advances in genetics and neuroscience are revolutionizing our understanding of violent behavior—as well as ideas about how to prevent and punish crime."
It doesn't get much more relevant to ponerology than that. And it's heartening to see Raine given a platform to share his extremely important and provocative ideas in The Wall Street Journal just in advance of the release of his book The Anatomy of Violence: The Biological Roots of Crime.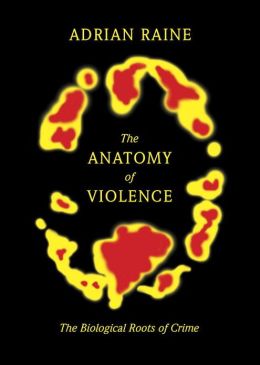 Raine's essay touches on: See the rest of this entry…
Topics: Books, Crime, Newspapers, Online News, Research | No Comments »
I've long lamented the fact that the public is not nearly aware enough about empathy-reducing conditions such as psychopathy, Narcissistic Personality Disorder (NPD) and Borderline Personality Disorder (BPD). While a growing proportion of people have at least heard of these disorders – as well as related ones like sociopathy and antisocial personality disorder – they still too often remain unclear about precisely what they are and how they differ from each other. And in so many cases where these disorders should be considered as factors, they aren't even mentioned in media reports or public discussions.
One of the reasons this website was started is to document the evidence that this situation may be changing for the better. Awareness about these conditions is starting to spread and people are even starting to talk about them in cases where they should be rightfully suspected.
Perhaps no case has demonstrated this more than that of the Jodi Arias trial. See the rest of this entry…
Topics: Crime, Television News, Television Shows | No Comments »
Yesterday, the bombings at the Boston Marathon took place, killing a few and injuring many more. In the wake of this event, there has been an outpouring of thoughts and feelings online.
One response that has gotten a lot of attention is the one posted on Facebook by comedian and actor Patton Oswalt.
I highly doubt that Oswalt has ever heard of the term ponerology. But his response, more than many others, especially from celebrities, actually comes close to placing the event in a ponerologic context.
So first I want to point out the particular statements that reflect a somewhat-ponerologic perspective in his writing. See the rest of this entry…
Topics: Crime, Online News, Theory | No Comments »
In the past few years, the media has seemed to feature increased coverage regarding the influence of psychopathy and sociopathy. This website was started both because this increased media coverage helped validate the importance of the issue and because there was a need for those media stories on the issue to be more widely promoted. The increased coverage is represented throughout this site, including in our online news and television news sections.
Still, I don't know what it says about the media that the source providing the most frequent and insightful coverage about psychopathy and sociopathy may be a satirical newspaper, The Onion.
Recently, I've seen several examples of The Onion's use of humor to shine a light on this still too-often-overlooked topic. See the rest of this entry…
Topics: Humor, Online News | No Comments »
It's always interesting and somewhat validating to discover that ideas that you've only recently recognized as important were recognized as important by others a while ago. It's especially interesting and validating to discover that they were recognized as important by someone quite insightful. I have made a few such discoveries regarding ponerology in the past several years. And last week I made another one when I came across a ten year-old interview.
The interview is of the famed and beloved late iconoclastic author and social critic Kurt Vonnegut, who skewered many aspects of our society in classics like Slaughterhouse-Five and somewhat lesser known, but also brilliant, works like Player Piano. It was originally published in the January 27, 2003 issue of In These Times, amidst an atmosphere rife with apprehension about the imminent United States invasion of Iraq.
I was quite struck by these lines of Vonnegut's from the interview: See the rest of this entry…
Topics: Online News, Theory | No Comments »
« Previous Entries
Next Entries »